Water & Wastewater

Across the state of Alaska, Kane, Inc. has worked on numerous water and wastewater projects. We understand the logistical and environmental challenges of working on water and wastewater facilities.

Kane, Inc. has performed multiple coating and lead abatement projects all over the Municipality of Anchorage for the Anchorage Water and Wastewater Utility. Having worked on several water storage reservoirs in urban environments we know what it takes to complete projects in a safe and timely manner, with little disruption to the surrounding community.

In remote locations around Alaska, such as the village of Gambell on St. Lawrence Island in the northern Bering Sea, Kane Inc. has experienced the extremes of what it takes to successfully complete a remote coating project. From equipment and material shipping challenges, to extreme weather conditions, we know what it takes to both specify and properly apply a coating system that is strong enough to handle the conditions remote locations in Alaska can present.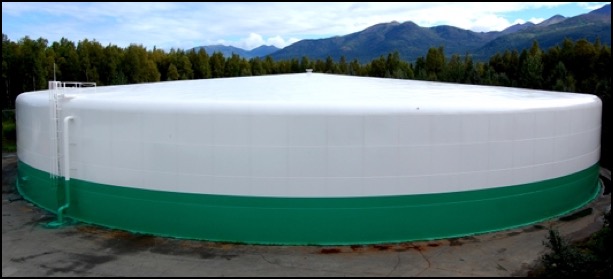 AWWU Reservoir #4 Anchorage, AK